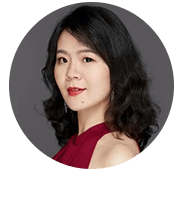 Ahead of October's
Tomorrow's Tire Summit
, we heard from expert speaker,
Amy Tang
, Senior Technical Expert, at
Geely Research Engineering Center,
to get a sneak peek of what we can expect from her presentation on:
Traditional tires and emerging tire technology requirements (OEM perspective).

1. Can you tell us about your work at Geely?

Wheel and tire enterprise standard formulation.
Deep mining of industrial chain technology.
Research, development and application of virtual simulation technology.
Quality control and problem-solving.

2. Why have you decided to present at Tomorrow's Tire Summit 2022?

Communicate on market issues and cutting edge technologies of different Oems or industry chains.

3. What are some of the biggest opportunities gaining attention within the tire industry? How has your company chosen to reactadapt to stay on trend?

The demand from new energy and electric cars for tire and rim attributes.
OEM requirements for development time and cost.

4. What industry topics are getting the most attention at this time How are these factors influencing the future of tire value chain?

Double Carbon Policy
The tire simulation model under the requirements of domain control technology.

5. What does your company hope to achieve over the next 5 years with regards to the future of tire industry?

Meet the attributes, cost, quality, and intelligence requirements of inside and outside the company, as well as end uers.

6. The title of your talk is "Traditional tires and emerging tire technology requirements (OEM perspective)" . Why is this topic important and what do you hope delegates will take from your talk?

The development direction and pain points of rim tire technology under the connection of new energy and the electric car industry.

7. Which presentations (what session topic) are you most looking forward to hearing about at Tomorrow's Tire Summit?

OEM pain point discussion and future industry standard discussion.