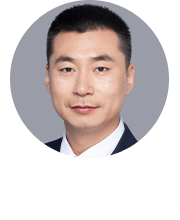 Ahead of October's
Tomorrow's Tire Summit
, we heard from expert speaker,
Jimi Han
, Chassis Senior Manager, at
NIO,
to get a sneak peek of what we can expect from his presentation on:
Tire performance required by electric vehicles.




1. Can you tell us about your work at NIO?

I work in NIO, as the senior manager of Chassis Engineering. I am in charge of tire, wheel, TPMS, tools, accessories and new technology development.
I have developed high performance tire, low RRc tire, silent and self-sealing tire for NIO programs.

2. Why have you decided to present at Tomorrow's Tire Summit 2022?

First, I could share my experience and my thoughts regarding the tire development and expectation for passenger vehicle;
Second, I could hear the latest information from partners or competitors regarding the tire development or new technology, so we could accelerate the tire industry developing together.

3. What are some of the biggest opportunities gaining attention within the tire industry? How has your company chosen to react/adapt to stay on trend?

High performance tire will gain more and more attention, such as excellent NVH tire, more environment friendly tires which using more sustainable materials.
NIO already developed super low RRc tire, very sporty tire, and excellent NVH tire, which need very close cooperation between NIO and partners. NIO knows partners' capacity well and partners fully understand NIO's requirements.

4. What industry topics are getting the most attention at this time? How are these factors influencing the future of tire value chain?

Sustainability and CO2 emission.
The using proportion of sustainable materials and the CO2 emission of whole tire life will be paid more and more attention.

5. What does your company hope to achieve over the next 5 years with regards to the future of tire industry?

In next 5 years, the maturity of the autonomous driving will be much higher, we hope to have the tires with higher NVH performance and lower maintenance request.

6. The title of your talk is "[Tire performance required by electric vehicles]" why is this topic important and what do you hope delegates will take from your talk?

The current tire status for electric vehicles and the expectation of the future tires
The delegates could understand the new requirements of tires from NIO in 5 years.

7. Which presentations (what session topic) are you most looking forward to hearing about at Tomorrow's Tire Summit?

The topics regarding the tire sustainability.