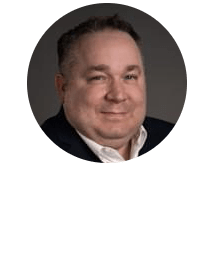 Ahead of October's
Tomorrow's Tire Summit
, we heard from expert speaker,
Joshua Guilliams
, Vice President, Consulting Materials Science and Engineering at
Smithers,
to get a sneak peek of what we can expect from his presentation on:
Tire Sustainability: The Journey is Just Beginning.
About the Speaker:
Can you tell us about your work at Smithers?
I oversea the Consulting Group for Smithers MSE NA. Smithers and my group work for a variety of customers from tires, non-tires, plastic companies, raw material suppliers, etc. My group is tasked with providing a technical solution to customers with a great customer experience.
Why have you decided to present at Tomorrow's Tire Summit 2022?
I have decided to present at Tomorrow's Tire Summit 2022 to showcase where the industry is heading in terms of sustainability.
Current Industry Focus:
What are some of the biggest opportunities gaining attention within the tire industry? How has your company chosen to react/adapt to stay on trend?
Some of the biggest opportunities within the tire industry revolves around sustainability and EV vehicles. Smithers is helping with companies develop new compounds with sustainable raw materials.
Smithers is also working with EV companies on evaluating tire performance criteria along with tire modelling information.
Future Focus:
What industry topics are getting the most attention at this time? How are these factors influencing the future of tire value chain?
Industry topics that are getting the most attention are sustainability topics; EV vehicles and tires with low RRC; Tire Labelling Requirements.
What does your company hope to achieve over the next 5 years with regards to the future of tire industry?
Smithers hopes to be a facilitator of innovation for the tire and rubber industry in terms of sustainability and the next generation tires. Smithers plans to expand our testing services to meet the demands of the industry.
Conference Related:
The title of your talk is "[Tire Sustainability: The Journey is Just Beginning.]" why is this topic important and what do you hope delegates will take from your talk?
The title of my talk is the following: Tire Sustainability: The Journey is Just Beginning. This topic is important because it will give technical ideas to make tire compounds/rubber compounds more eco friendly in order to meet certain sustainability requirements.
Which presentations (what session topic) are you most looking forward to hearing about at Tomorrow's Tire Summit?
The Technology of Tire Virtual Submission is an interesting paper that I am looking forward to understanding more information.